With global warming on an alarming rise, summers all over the world have become hotter and warmer. Excessive sweating in these sweltering and scorching summers leads to blocking of sweat glands, which in turn leads to formation of heat rashes or blisters on the body. These red or sweat rashes are known as prickly heat which cause itching and burning sensation. Rashes mostly occur on back, neck, inner thighs, armpits, chest, and face – areas which are the most prone to sweating. While the symptoms caused due to prickly heat are not of serious nature, they are certainly uncomfortable and require immediate attention. Some of the kitchen ingredients can be really effective against prickly heat.
Given Below Are The Some Home Remedies To Treat Prickly Heat:
1. Sandalwood
Sandalwood has excellent soothing and cooling properties which makes it a perfect panacea for prickly heat. It reduces itching and inflammatory sensation and also checks excessive sweating. Take sandalwood powder and rose water in equal proportion and prepare a paste. Apply this paste on problem area and wash it off after it dries. Apply this paste daily to find quick relief from prickly heat.
2. Fuller's Earth
Fuller's Earth, popular as Multani Mitti, has exceptional medicinal properties which unclog the skin pores and allows the skin to breathe fresh. Make a paste with two teaspoons of Fuller's Earth and rose water. Apply this paste on the affected area and allow it to dry, before rinsing. Fuller's Earth will bring you relief from symptoms of prickly heat in couple of days.
3. Ice Pack
While the prickly heat issues arise due to warm temperatures, cold temperatures of ice pack help to nullify it. Cold compress soothes and calms the skin, reduces inflammation and swelling, minimizes redness and helps to eliminate rashes. Simply wrap ice cubes in a thin cloth and place it over the painful area for 10-15 minutes. It will bring immediate relief from prickly heat. Also, it is always better not to apply the ice directly on affected area since it can cause chilblains.
4. Baking Soda
Baking Soda is one of the most trustworthy remedies against prickly heat due to its outstanding exfoliating capabilities. It removes dead skin cells and unblocks the skin pores. The anti-bacterial properties of Baking Soda prevent further growth of infection, soothe skin and reduce itching and inflammation. Take one teaspoon of Baking Soda in some cold water. Now soak a piece of cloth in this cold water and then place it on the affected area. Repeat these procedures for 4-5 times every day till you find relief. You can also add some Baking Soda to your bathing water; it will refresh your skin.
---
Worth Buying
---
5. Oatmeal
Oatmeal, just like Baking Soda, exfoliates skin and helps to unclog sweat ducts. Oatmeal contains abundant phenolic compounds which has anti-inflammatory properties and relaxes skin rashes. Oatmeal is particularly very effective in case of rashes in ankle region. Spray some oatmeal powder in the bath tub full of water. Now keep your body immersed in this water for about half an hour. Take this oatmeal bath daily and find healing relief from prickly heat. You can also lightly scrub affected areas with oatmeal powder to ease irritation.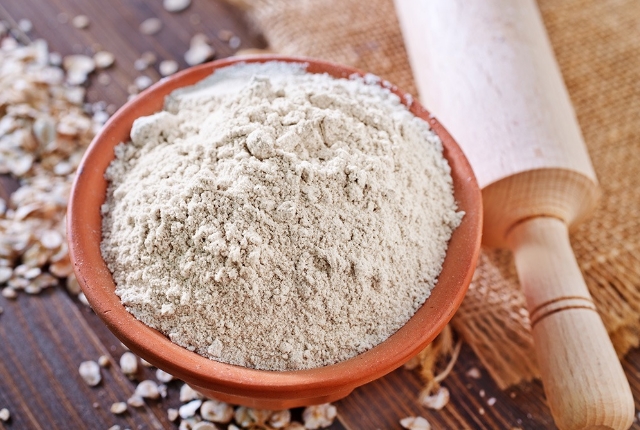 6. Margosa Leaves
Margosa leaves or neem have extensive medicinal capabilities. The anti-inflammatory, anti-bacterial, anti-fungal and anti-septic properties of margosa leaves make it very effective cure against prickly heat. Grind some fresh margosa leaves to prepare a paste. Apply this paste on the skin troubled due to prickly heat and wash it off once it dries. You can also boil margosa leaves and bathe with that boiled water once it cools down.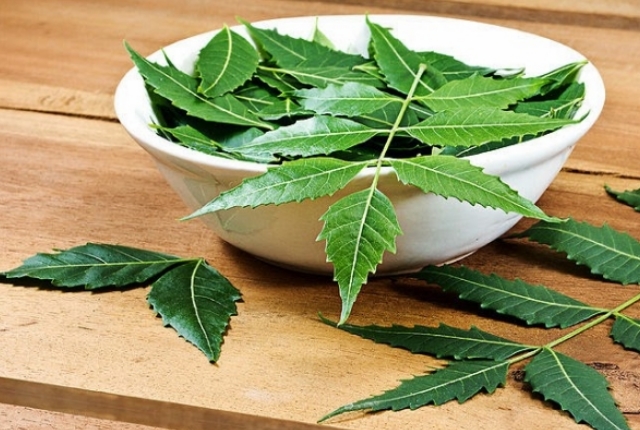 7. Aloe Vera
Aloe Vera gel is an excellent cooling and soothing agent which helps in quick healing from rashes caused due to prickly heat. Extract gel from fresh Aloe Vera leaf and apply it on the affected skin. Allow it to dry for 20-30 minutes and wash off with cold water. This process can be repeated 2-3 times every day. Aloe Vera gel acts as a hydrating agent and moisturizes the skin. While relieving the skin irritation and inflammation, it also prevents the clogging of pores.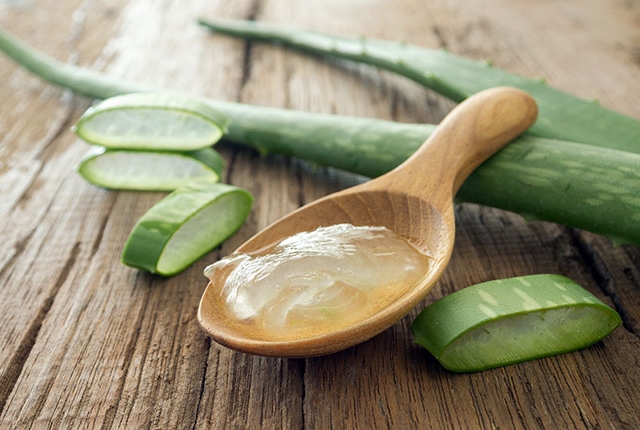 8. Cucumber
Cucumber is a natural coolant and provides instant relief to the inflammation caused due to prickly heat. Cucumber comprises of 96% water and is full of Vitamins, Potassium and calcium and hence very beneficial. Take chilled cucumber slices and dip them in freshly squeezed lemon juice. Now place this slices on troubled skin for 15-20 minutes. Alternatively, cucumber pulp can also be applied on the affected skin. In addition, it is also advantageous to incorporate raw cucumber or cucumber juice in daily diet to keep the body cool and calm.
9. Lavender Essential Oil
Lavender Essential Oil is full of cooling nutrients and has antibiotic properties which provide quick relief from itchiness, irritation and inflammation. It also helps in restricting the growth the bacteria, thus preventing further spread of infection.  Dip some cotton or cloth in lavender oil and apply it to the affected skin. Wash it off after some time. You can also add few drops of Lavender oil in your bathing water to ease heat rashes.
10. Watermelon
Watermelon is one the most preferred fruits in summers which instantly hydrates the body. Supremely loaded with water content, antioxidants and cooling agents, watermelon is a great remedy for prickly heat. De-seed watermelon and make a pulp out of it. Now chill this watermelon pulp and then apply on the heat rashes. Rinse it off with cold water once it dries. Also, consume watermelon juice regularly as it reduces and prevents sweating.
In addition to using these home remedies, it is always advisable to apply some herbal or medicated talcum powder on the skin to absorb humidity and keep the skin dry. Also drinking fluids like cold water, coconut water, lemon juice and fruit juices helps to keep the body hydrated and prevents formation of rashes. It is advisable to wear light and lose clothes in summers to reduce sweating and irritation on skin.  In case you do not find relief from these home remedies in 2-3 days, immediately consult a doctor.
Caution: Please use Home Remedies after Proper Research and Guidance. You accept that you are following any advice at your own risk and will properly research or consult healthcare professional.
Worth Buying
---