5 Easy Home Remedies For Gout To Try Out
Gout is a very painful and uncomfortable condition that troubles many people around the word. Considered to be a form of arthritis, this condition is caused due to the excess accumulation of uric acid around the joints. Many factors like excessive alcohol consumption, obesity and an improper diet are considered to be the major risk factors of this disease.
In order to get rid of gout, one can adopt a number of treatment methods. Of these modes of treatments, the use of home remedies is a very popular one.
Read on to discover 5 home remedies for gout that you can easily try out.
5 Easy Home Remedies For Gout To Try Out
Castor Oil Treatment
One of the widely followed home remedies for gout involves the use of castor oil. In this treatment, a flannel which is soaked in warm castor oil is tied to the affected area.
Photo Credit: Medicine-science.com/castor-oil/
The flannel is later secured and kept in place by wrapping a plastic sheet over it. Apply a heating pad over the plastic sheet from time to time in order to keep the area warm. This treatment is found to be very effective in reducing the swelling and pain associated with gout.
Have A Ginger Bath
Taking a ginger bath is found to be another effective home remedy for gout. To prepare the bath, add about one third of a cup of grated ginger to a tub of hot water.
Soaking yourself in this ginger bath for half an hour will make you sweat excessively. This will lead to the elimination of the accumulated uric acid from the body, thereby providing relief from the condition of gout.
Photo Credit: Health-energy-fitness.com/GingerBath.php
Performing this treatment on a daily basis will help to get rid of gout in a quick manner. However, the action of ginger can lead to the development of allergies in some people. Hence, it is advised that you rinse yourself thoroughly with warm water after taking the ginger bath.
Use Apple Cider Vinegar
Another one of the effective home remedies for gout involves the use of apple cider vinegar. Here, a solution which is made by mixing together 2 teaspoons of apple cider vinegar with two teaspoons of honey is made use of. Drinking this solution twice a day will lead to the alleviation of pain associated with gout, in an immediate manner.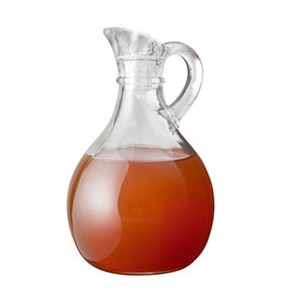 Photo Credit: Care2.com/greenliving/apple-cider-vinegar-miracle-for-home-and-body.html
The Charcoal Treatment
It is found that charcoal has the ability to draw out disease causing toxins from the body. This property of charcoal makes it very useful in the treatment of gout.
To perform the treatment you should make a poultice by mixing 1 cup of powdered activated charcoal with 3 teaspoons of ground flax seeds. To this mixture, add water so as to make a smooth paste.
Apply this paste over the areas affected with gout and then cover it with a bandage. Remove the bandage every five hours and reapply the charcoal paste. If you plan to leave on the charcoal poultice overnight, then make sure to cover the bandage with a plastic wrap, so as to prevent the staining of clothes and bedding.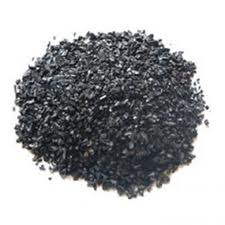 Photo Credit: Natural-holistic-health.com/the-benefits-of-activated-charcoal/

Dietary Modifications
In order to tackle the condition of dirt, you should make some modifications in your diet. Avoid having meat and foods rich in sugar and proteins and also reduce your intake of salt. At the same time, have plenty of cherries and low fat dairy products, as they are seen to reduce the accumulation of uric acid.