7 Top Causes Of Lung Cancer
Lung cancer is the leading cause of cancer-related deaths worldwide. Cancer originating in the lungs is divided into two broad categories, namely small cell lung cancer and non-small cell lung cancer.
The small cell lung cancer, although less common, metastasize rapidly, spreading to other parts of the body at a faster speed than the other form of lung cancer.
7 Top Causes Of Lung Cancer
Cigarette Smoking
Cigarette smoking is a prominent cause of lung cancer. Researchers have identified over four thousand carcinogens in cigarette smoke. The risk of developing lung cancer is 20 to 25 times higher in a smoker who smokes at least one pack of cigarette daily than a person who never smoked.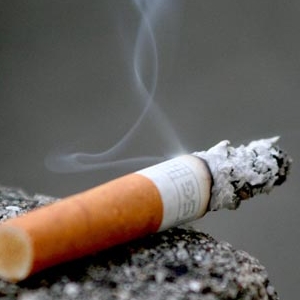 Photo Credit: Cigarettesflavours.com/tag/cigarette-smoking/
However, the risk plummets rapidly after a smoker quits smoking. After avoiding tobacco smoke for about 15 years, the risks of lung cancer of a former smoker is same as that of a person who never smoked. The risk of lung cancer is marginally lower in people who smoke pipes and cigars than cigarette smokers.
Secondhand Smoking
Even a person who has never smoked is vulnerable to lung cancer when exposed to secondhand smoke for a prolonged period. A significant number of passive smokers are diagnosed with lung cancer worldwide each year.
The toxic chemicals in tobacco smoke enter the lungs of secondhand smokers through the nostrils and mouth, thereby injuring the lung cells.
Air Pollution
The rising level of pollutants in the air emitted from factories, vehicles and other sources damage the lung tissues, thereby increasing the risk of lung cancer. The lung cancer risk is higher in people exposed to hydrocarbons, chromium, arsenic, nickel and ethers. People exposed to air pollution for a prolonged period have the same risk as secondhand smokers in developing lung cancer.
Photo Credit: Blog.heartland.org/2011/09/how-smart-growth-and-livability-intensify-air-pollution/
Radon Exposure
Radon is a byproduct of radium. In some regions, high levels of radon gas in the atmosphere make the residents of the area vulnerable to lung cancer.
Radon may be present outdoors as well as indoors. In some industrialized nations, prolonged exposure to radon is the second leading cause of lung cancer, preceded by cigarette smoking.
Asbestos Exposure
Exposure to asbestos is another important cause of lung cancer. People exposed to asbestos are especially susceptible to mesothelioma, a type of lung cancer that originates in the pleura or the lining of the chest cavity. When exposure to asbestos is combined with cigarette smoking, the risk of lung cancer becomes 50 times higher.
Photo Credit: Seedol.com/blog/2011/04/07/asbestos/
Chronic Obstructive Pulmonary Disease
Chronic obstructive pulmonary disease (COPD) is characterized by chronic inflammation of the airways that causes breathing difficulties and irreversible damage to the lung tissues.
Emphysema and chronic bronchitis are the two common forms of COPD. Although COPD itself does not progress into lung cancer, smokers diagnosed with COPD are more likely to develop lung cancer.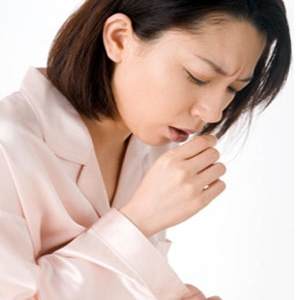 Photo Credit: Healthinformationworld.com/2011/04/copd-is-the-fourth-leading-cause-of-death-in-the-u-s/
Some studies suggest that even when the effect of tobacco smoking on lung cancer is excluded, a person with COPD has six times more risk of developing cancer in the lungs than a person without the disease.
Tuberculosis
Although scientists are yet to find a clear association between tuberculosis and lung cancer, evidences suggest that tuberculosis patients have a higher risk of developing lung cancer.
7 Top Causes Of Lung Cancer

,