Easy Tips To Control Low Blood Pressure With Few Remedies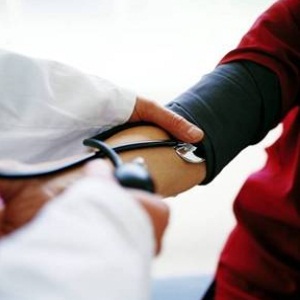 Generally people have the tendency of ignoring low blood pressure and they never take it seriously. Along with this they have some misconceptions too related to low blood pressure and they never realise that if low blood pressure is not treated properly it can give rise to serious complications too. That is why it is very important to keep your blood pressure in control.
Know what low blood pressure is
The correct blood pressure which is normal is 130/85 and a bit deviation from this normal figure is all right but if it becomes very low from 85 then it is called a slow blood pressure.
Symptoms of low blood pressure
The main symptoms of low blood pressure are tiredness, weakness, unclear vision, yellowness in the skin, body become scold, feeling of depression, and feeling of vomiting, feeling thirsty again and again and heavy breathing.
Causes of low blood pressure
Lack of water or blood in the body, Vomiting, Dengue, Malaria, Heart problem , infection, too much blood loss from the body, lung attack, or damage in the valves of the heart are some of the common causes of lox blood pressure in the body.
Sometimes some medicines also cause low blood pressure. Some kind of internal bleeding, lack of healthy and nutritious diet or irregular eating habits might also result in low BP. Sudden shock or watching a horror scene or hearing a shocking news can also cause low BP.
Women ranging from t5he age of 15 to 40 years also have low BP due to lower levels of estrogens and progesterone hormones in their body, but it is not considered as low BP because it happens due to hormonal imbalance. In such cases these women might have their Bp 100/60 or 100/65.
After menopause these women can also suffer from high BP because after menopause these hormones stop being secreted in our body. People who do rigorous exercises daily like sports person who do excessive exercises regularly have low BP generally , but again it is  not considered as low BP.
And it is not treated as a disease. Many times BP is genetically transferred in the children. Heart pateints and anaemic people should take extra if they have low blood pressure.
Foods to be eaten in Low Blood Pressure
Spinach, methi (fenugreek seeds), gourd, round gourd and green vegetables are considered to be very good for low blood pressure patients. In fruits they should eat more of pomegranate, guava, apple, banana, peaches and grapes; these are healthy fruits which keep blood pressure under control.
If the cholesterol is not high along with low blood pressure then you should eat a little bit of ghee, butter and cream of milk. Eat a lot of milk and milk products and kesar which are good for cont6rolling low blood pressure. Eat instead of table salt rock salt or sendha namak this is better than normal table salt.
Remedies for controlling low blood pressure
In the night soak 5 almonds and in the morning empty stomach eat one of the soaked  almonds with  one black pepper and while eating chew them for at least 2-3 minutes. In the same way eat all the almonds with proper chewing. After 15-20 minutes you can eat your breakfast .This will effectively keep your BP in control.
You should drink tea and coffee it helps in normalising BP. Drink salt and sugar mixed with water or electoral mixture with water. You can drink a glass of milk with half teaspoon of turmeric powder once in a day.
Continue drinking it till the Blood pressure becomes normal once it returns back to normal stop taking it.Take 250 Gms of cow or goat milk, 2 teaspoons of cow ghee, 10 whole black peppers and 10 grams of mishree. Boil all these ingredients together and drink it with one teaspoon of honey in the morning and the evening. Diabetic patients should not add honey and mishree to this mixture.
Take one teaspoon of fresh cream or butter, mishree according to taste and add one slice of silver foil and take this mixture in eth morning and evening everyday for some days. Cow's milk is very beneficial for low blood pressure patients.
Make a sweet kheer of rice and milk and add small cardamom, chiraunji, almond and kesar in this kheer and eat this kheer it is very beneficial in low BP. Take 20-25 grams of black gram and 10 currants (kishmish) and soak them overnight in water.
Early in the morning after getting fresh empty stomach drink this water and after that eat black grams and currants, after half an hour drink tea. Sugar or diabetic patients should not eta the currants and just eat the black grams and drink the water.
In the night soak 2-3 anjeers in water and eat them in the morning empty stomach and diabetic patients should just eat pone anjeer. Take one big cardamom and mint leaves and boil them in water or you can add them in tea and drink this mixture.
Yoga for low blood Pressure
For low BP these asana are very beneficial: Anulom- vilom, Bhastrika, Ujjayi pranayam, kapalbharti, Uttampadaasna, Kati chakrasana, Pawanmukta asana, Boat pose or nauka asana, Frog pose or manduka asana and doing cycling while lying on your back on the floor is good for controlling BP.
Naturopathy
Take a towel or some cotton cloth and dip it in water and fold it into a strip which is 4-5 inches in width. Now spread a mat and on that mat keep this strip and now you also lie on this strip lengthwise. Just remember that the strip should be so much wide in breadth that it should cover your spine fully. The strip should be able to cover the spine lengthwise and not the waist.
This is very helpful in controlling both high as well as low BP. You can do this in the morning or in the night or any suitable time, but it is better to do this before going to sleep. You can do this in any season of the year and if you do it continuously for 45 days the problem of blood pressure will go away.
Photo Credit: Amazooo.com