Effects Of Bicycling To Lose Weight
By
babli
on January 25, 2012
The number of overweight people is on a constant rise and various factors are responsible for that. Irregular food habits, stress and increasing work pressure are some of the reasons of making people gain more weight.
In fact, the percentage of obesity is rising fast and its impact is visible not just in the adults, but also among the kids, which is alarming. It is high time that we take up regular fitness regime to retain our health in a sound condition.
Bicycling is a good way to reduce excess weight and it is definitely one of the easiest forms of exercising also. If you do cycling for an hour everyday then you can lose about 300 calories.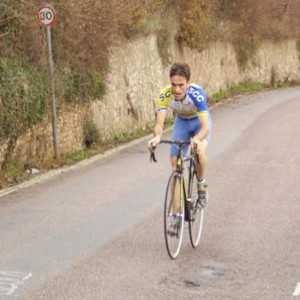 Photo Credit: Mtobikes.com/dieting-and-biking/
Effects Of Bicycling To Lose Weight
Apart from reducing excess weight, cycling has overall impact on health. It helps in the improvement of aerobic fitness and puts lesser cardiovascular load.
If you practice cycling regularly then your heart rate and blood pressure will not be higher even if you perform labor-intensive work. You will be able to control the level of cholesterol and can retain fitness. According to many experts, cycling is the easiest way to maintain overall fitness.
Tips To Attain Weight Loss Goals
Indulging in one hour of cycling and it will help you to burn calories and lose fat. The 'no pollution' effect works well and provides healthier results. It works on some of the vital group of muscles such as calves, hamstrings, quadriceps and glutei. The more you practice the better your endurance and strength level will become.
Many people cannot take up jogging or other high impact exercises because of joint problems. For them cycling is a good alternative as it balances the body quite well and provide several health benefits.
Choose a bike as per your wish and start on with a target plan. For example, set a target that you will cycle for around ten kilometers initially. It is important not to put too much of stress on your legs.
Photo Credit: Cyclinginfo.co.uk/blog/673/cycling/cycling-and-weight-loss/
However, you need to keep on increasing the kilometers gradually. Take out your bike and ride the places that you generally used to go by car or bus. With regular practice, it will seem like a cakewalk and you will find your body getting leaner and fit.
Do not expect bulking up muscles by cycling. The nature of this activity helps in burning calories, but it will not help you to gain bulging muscles. While cycling regularly, you will notice that your waist, bum and thighs have toned down. It shows that the exercise is effective to lose fat.
After cycling for a good long time, you will feel the urge to eat. Be cautious as it can cause overeating. You have to make sure that you take light food at regular intervals rather than getting full at once. Adopt proper food habits and also perform other basic exercises to lose weight and retain overall health in a good condition.