Pregnancy Diet For A Healthy Baby
By
babli
on April 23, 2012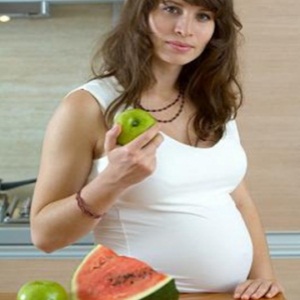 Being pregnant is one of the most beautiful feelings in the world. At the same time, it brings responsibilities to assure better nourishment for the baby even before it is born. This is where the importance of pregnancy diet comes into the picture. Is it milk, fish or peanut butter? What food you should stock? Here is a list of some pregnancy diet essentials that will help you and your baby to get the right nutrition.
Diet For A Healthy Baby
Inclusion Of Protein- Important Constituent For The Pregnancy Diet
Protein helps in the foundation of the growth of the baby, which ensures that the little one is gaining proper support for the blood production and growth of cells from the very beginning. The protein diet during your pregnancy should include egg whites, peanut butter, nuts, tofu, fish and lean cuts of meat (avoid lunch-meat). You can also include some types of seafood in your diet.
Water and Salt for Healthy Pregnancy Diet
Salt is a vital aspect for maintaining the blood volume. Consult your dietician to know the exact proportion of salt that you should consume as excess salt is also not good for health.

Photo Credit: Vegan-meal.com/article/15436-vegetarianskoe-pitanie-vo-vremya-beremennosti
At the same time, it is also very important to drink lots of water. Water helps in cleaning out toxic and waste substances from the body. Apart from drinking plain water, you may also consider adding some nutrient content in it such as lemon water or herbal tea.
Fat- Important Constituent in Pregnancy Diet
Fat makes a vital ingredient for the pregnancy diet. When you eat fat, it allows you to absorb fat soluble vitamins such as Vitamin A, E, K and D. If your diet is inclusive of good fat then it help the body to bring up vital hormones that are essential for sustaining pregnancy and better development of the baby. Diet with low content of fat may result in degenerative diseases or result in crooked teeth and poor structure of bone.
Vegetables and Fruit
It is very important to consume good amount of fruits and vegetables during pregnancy. Your diet must be inclusive of minerals, fiber, iron and vitamins and all these nutrients are available in the fruits and vegetables. It is essential for proper growth and nutrition of the baby. To add to the taste factor, you can try different fruit and go for vegetable salads.
Whole Grain Diet
Whole grain diet is also good during pregnancy. Some of the ingredients of whole grain diet include pasta, bread, rice, cereals, etc. Whole grain diet is inclusive of carbohydrates, folic acid, minerals, iron and vitamins, which are all important for baby and mother. It is better if you can have at least five servings of whole grain everyday.
These are the five essential pregnancy diet contents that you should eat. However, it is also essential to know about the things that you should avoid during pregnancy. For example, stay away from refined flour and sugar, vegetable oils with high Omega 6 content, or even soy during the pregnancy.
Photo Credit:Aumtrails.com/2009/11/24/pregnancy-alcohol-aggressive-children/healthy-diet-in-pregnancy/