Usage Of Human Growth Hormone In Bodybuilding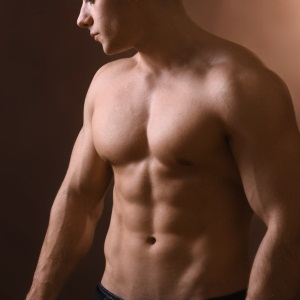 Human growth hormone is a drug that is used in bodybuilding. It helps to increase the lean body mass of the bodybuilder, helps to reduce the recovery time between workouts and improves the overall performance of the bodybuilder.
Human growth hormone also contributes to the strengthening of the joints and ligaments in the body and repairs tissues which have been damaged. This drug is very popular among athletes and bodybuilders because of its usefulness and also because of the low detection factor associated with the drug. This drug has been used for a number of years by bodybuilders to enhance their performance.
While we are young, the human growth hormones are produced naturally in the body but after the age of around 25, the production of these human growth hormones decreases. This is why human growth hormones as a drug are beneficial to ensure the growth of muscles.
However, human growth hormones are used by professionals; hence it is not advisable to take this drug without consulting a physician at first. In addition, it has to be remembered that human growth hormones are a kind of drug and hence they can have certain adverse effects if your body is not accommodative of the drug. For instance, if you are on medication, then taking this drug could have adverse effects by a reaction in your body between your medication and the drug.
In addition, it is often assumed by some people that the intake of human growth hormones leads to an increase in the size of one's belly. This assumption is not true. This is at times caused by an increased intake of the drug. However, with a correct amount of human growth hormones intake, there is no chance of extending the size of one's belly with the consumption of this drug.
Nevertheless, when this drug is taken after consultation with a doctor and is administered in accordance with the needs of your body, then there are several beneficial aspects of the human growth hormones. This article will elaborate on the benefits and usage of human growth hormones.
Benefits Of Human Growth Hormones
There are several advantages and benefits of using human growth hormones. These benefits are mentioned as follows –
Firstly, human growth hormones help to increase one's energy levels. Some people who use this drug have also reported high levels of libido, a re-growth in internal organs, improved function of the kidneys, a lowered blood pressure, enhanced cholesterol profile and also younger skin.
Secondly, human growth hormones help to increase the metabolism of your body and thus contribute to the faster burning of calories. The quicker burning of the calories helps bodybuilders to feel more active while at the same time gain weight in the form of lean muscle which is very important for bodybuilders.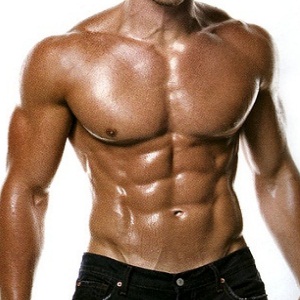 Photo Credit: Bestnaturalhghproductsreviews.com
In this regard, human growth hormones are more beneficial than steroids because steroids only help in gaining water weight, where as human growth hormones help in gaining lean muscle mass. Also the buildup of lean muscle mass along with the increased metabolism would mean that bodybuilders can consume more food without worrying about putting on unwanted weight.
This is because, along with the faster burning of calories, lean muscle also helps to burn fat and thus these extra calories are not stored in your body in the form of fat tissues. However, the weight gain process of the muscle mass is slower in the case of taking human growth hormones than in the case of taking steroids. But the advantages of human growth hormones far outweigh those of steroids.
Thirdly, the intake of human growth hormones enables the body to increase its protein synthesis abilities and also increase the productivity of insulin in the body. Also, human growth hormones increase the levels of anabolic steroids which are quite useful for a bodybuilder.
Fourthly, human growth hormones boost the strength of a bodybuilder. Bodybuilders have to go through a rigorous routine to develop as well as maintain their bodies. In order to keep up with this routine, a bodybuilder not only needs a lot of energy, but also sufficient strength.
Fifthly, one of the most beneficial aspects of human growth hormones is the fact that the drug encourages a healthy weight gain. The consumption of this drug not only helps to develop the lean muscle mass in the body of a bodybuilder but also prevents the accumulation of fat in the body.
Thus, in the absence of stored body fat, the body remains more fit and active and there is a decreased possibility of developing various diseases which are associated with weight gain. Also, keeping in mind the fact that a bodybuilder needs to follow a strict workout regimen, it has to be pointed out that human growth hormones also help to decrease the amount of muscle that is lost by the body during these workouts.
In the absence of the intake of human growth hormones, the bodybuilder will stand the chance to lose out on some of the muscle mass that he has worked on building.
Points To Remember While Using Human Growth Hormones
One of the most important things to remember for bodybuilders who use human growth hormones is the fact that human growth hormones are a drug and they should be used in consultation with a physician. If high levels of the drug are administered into the body of a bodybuilder then there can be some serious side effects.
A diet that comprises of human growth hormones is often recommended for athletes, sports persons as well as bodybuilders. Human growth hormones diet is a herbal diet that is wholesome and provides the much needed strength and energy to the bodybuilder to sustain the physical rigors that he is required to go through.
Human growth hormones diet is inexpensive yet helpful. Another way of using human growth hormones is through human growth hormones therapy which is expensive and hence few can actually opt for it. Human growth hormones help the body to remain fit and active as well as young looking.
Photo Credit: Metromd.net