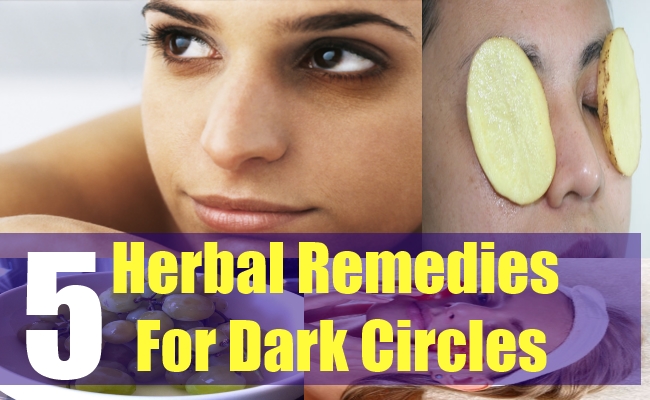 The skin around our eyes is very soft and thin. The dark circles appear on these areas first. The causes of dark circles can be many – stress, strain, tiredness, lack of sleep, week health, etc. Dark circles may not disturb your day to day life but it hampers your natural beauty. Dark circles makes you look old and sleekly. So, to maintain your personality remove dark circles quickly before it gets permanent.
You may get various creams and ointments in the market to remove dark circles. Most of these creams are costly and may not be suitable for your skin. Some people rush to beauty parlor and spend lots of money there to get harmful chemical treatment there.  Why do not you use some herbal treatment for dark circles? There are some effective herbal remedies for dark circles. This article will give you a few tips on herbal remedies for dark circles.
5 Herbal Remedies For Dark Circles
Cucumber And Lemon Juice
Cucumber is an excellent herb that helps to cure dark circles within a few days. Make fine slices of cucumber and keep them in refrigerator. Cover your eyes with cool slices of cucumber when you go to sleep. Apply it regularly. You can also make cucumber paste and add a little amount of lemon juice in it.
Lemon juice is acidic in nature and it may create burning sensation if it enters your eyes. So take just 1 or 2 drops of lemon juice in a tablespoon of cucumber paste. Mix well and apply it on your dark circles. Leave it to get dry. Then wash with plenty of cold water. Regular application of cucumber helps to cure dark circles within a few days.
Potato And Orange Juice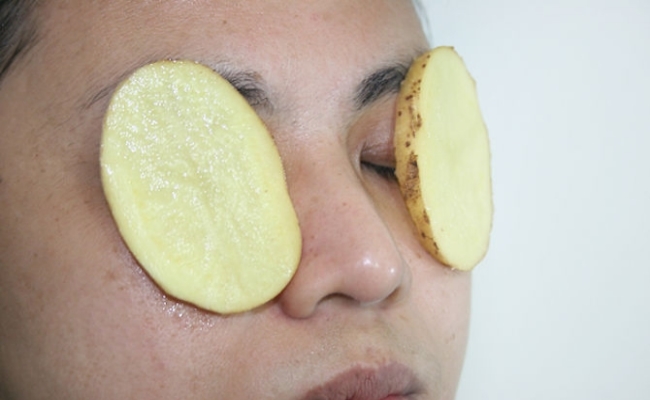 Potato is an excellent product that removes dark circles within a few days. Take a potato peel it and crush it to extract the juice. Now mix orange juice with this potato juice. Orange juice is a mild natural acid which removes dark spots and enhance the glow of the skin supplying vitamin C to it. Massage this potato orange juice everyday on your skin around your eyes and soon get rid of dark circles.
Tomato And Almond Oil
Tomato is an excellent product to cure dark circles. Grate one ripe and pulpy tomato and extract the tomato juice. Massage this tomato juice around your eyes. You may add a few drops of almond oil in this juice to enhance the power as almond oil is an excellent source of vitamin E. Regular application of tomato removes dark circles.
---
Worth Buying
---
Saffron And Milk
Saffron is an excellent natural product to cure dark circles. Soak some saffron overnight in a cup of milk and massage that on your dark skin every day. You will get benefit.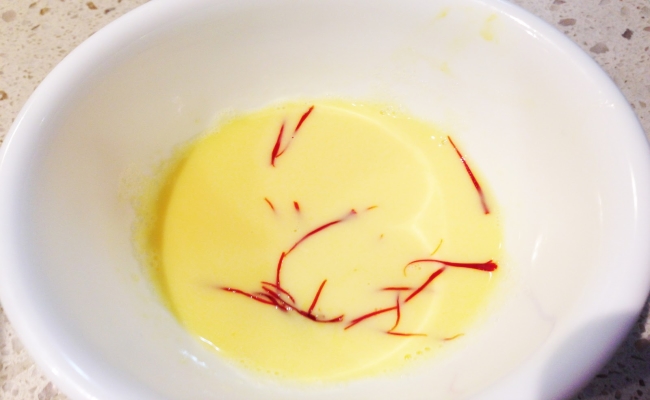 Grapes
Grape is an excellent herb that helps to cure dark circles within a few days. All types of grapes are slightly acidic and it is a good eraser for dark circles. Mash a handful fresh and juicy herb and apply them on skins around your eyes. Let it dry and then wash with plenty of plain water.
Apply it daily and soon get rid of dark circles naturally. Follow these herbal tips along with a healthy diet daily. It helps a lot to cure dark circles naturally. In spite of taking all these tips if the problem persists, go and consult a doctor.
Caution: Please use Home Remedies after Proper Research and Guidance. You accept that you are following any advice at your own risk and will properly research or consult healthcare professional.
Worth Buying
---