St. Botanica Breast Serum is a unique formula which helps you to bring firmness in your breast and helps to give it a proper shape, thereby making you feel completely feminine, and full of grace. Women generally seek for a breast shape which is well rounded as well as tightly holds with their chest. This kind of breast is a dream for many women which can become a reality with the help of St. Botanica Breast Serum.
St. Botanica Breast serum has following beneficial impact on lady users:
It helps in providing the firm breasts without any side effects
Helps in uplifting the breasts that have lost their shape
Helps in enhancing the process of collagen synthesis to naturally increase the firmness in breasts
Helps in rejuvenating the breast cells
Helps in uplifting the breasts for a firmer and positive outlook.
It comes with Pro Vitamin B5 that helps in rejuvenating and healing the skin.
It works as protecting agent and helps in preventing from damage to the skin.
It helps in the synthesis of natural estrogen by promoting the secretion process with the help of phyto-estrogens.
The ingredients used in this product are the source of antioxidants.
The above mentioned benefits of St. Botanica Breast Serum are helpful to the growth and development of well groomed and well shaped breasts that will help a lady to feel sexier and more beautiful. Proper shape of breasts help to increase the confidence in a woman and they feel more comfortable while wearing any kind of dress.
How to Use:
St. Botanica Breast Serum can be applied to your breasts in small amount and you have to apply it in equal quantity on both the breasts. Massage the serum in circular motion in clockwise or anti-clockwise directions till it completely gets absorbed in the body.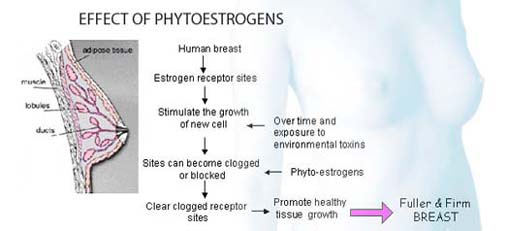 The Growth of breasts depends on various factors that includes genetic development of the body, lack of nutrition, improper deposition of fat, etc. But with the help of this serum, you will be able to get the shape and firmness to rediscover the youth.