Being a woman means you are considered by many as a paragon of beauty. And breasts are important parts of your body that enhance that beauty. Voluminous and well rounded breasts boost confidence and overall personality, and help you to represent yourself in a better way. Along with acquiring proper and well shaped breasts there is a constant requirement to maintain them that way. In this regard, St. Botanica Nano Breast Serum is a complete solution that helps to take care of all your breast care problems.
St. Botanica Nano Breast Serum helps to Fulfill the Following Breast Care Requirements in Women:
Helps to uplift and provide firmness to sagging breasts.
Helps to get highly positioned breasts to add more charm to your personality.
Helps to enhance the process of collagen synthesis.
Helps to rejuvenate the breast cells and tissues.
Helps to maintain the skin condition (including its elasticity and suppleness) and its healing process.
Helps to enlarge breast by providing a well rounded shape.
Helps to prevent damage to the breast cells.
Helps to enhance the activities of estrogen in women.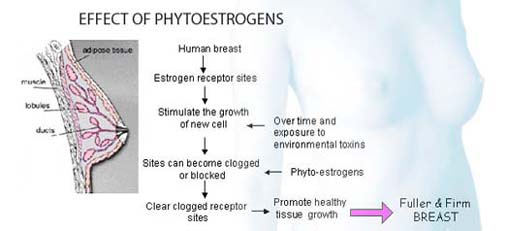 Directions for Use
Equal quantity of St. Botanica Nano Breast Serum should be applied on both the breasts. Take a small amount of the serum and apply it on the breast in a circular motion by massaging the cream into the skin.
Keep massaging your breasts till the serum is completely absorbed by the skin. You can apply it twice a day without the need to wash it off. Since it is a natural, herbal product, there are no chances of side effects that can occur after its use.